We have included an extract from an actual report below. This is the format and information that will be provided to you, our valued client, after each inspection. Each client receives a hard (paper) and soft (compact disc) copy of the report.

A detailed key that explains the different images and information reflected in the report is provided with each report.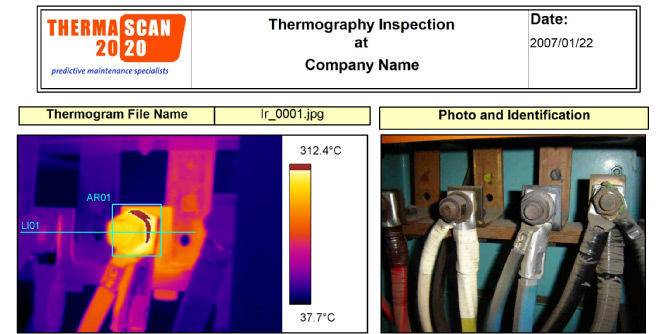 Prevent/minimize downtime
Increase up-time
Ensure effective power management
Maintain productivity
Prevent or minimise equipment failure.
Increase safety
Prioritise maintenance scheduling

Using this site means you accept its
terms
| Copyright © 2020 Thermascan 2020, Port Elizabeth, South Africa.
| website by